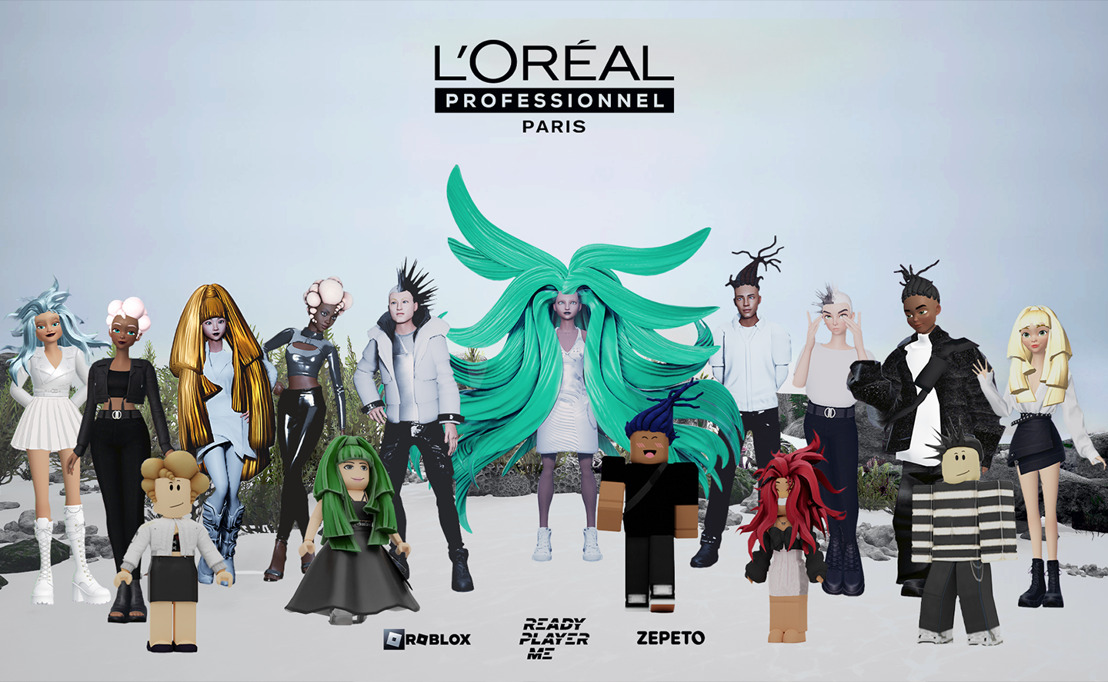 L'Oréal Professionnel immerses into the Metaverse
L'Oréal Professionnel, accompanied by its agency OK C'EST COOL, is launching a new drop "Odyssea", including 5 new looks that transcend the constraints of reality and immerse the brand and its community into a new creative universe inspired by the underwater world.
A new odyssey
After taking a first step into the metaverse with the creation of 5 looks for Ready Player Me in November 2022, and releasing a first collection "Gravitas" earlier this year, the L'Oréal Professionnel brand continues its exploration of the possibilities offered by the metaverse in terms of hairstyling by launching a new collection of 5 looks "Odyssea: Creatures of the Sea", available on Ready Player Me, Roblox and Zepeto.
This collection, imagined by hair designer Charlie Le Mindu and created by 3D artist Evan Rochette, this time takes users on an odyssey where each hairstyle is inspired by the marine ecosystem. 5 new looks that immerse users into a new imagination and new ways of asserting their online identity, pushing the boundaries of self-expression and inclusivity.
"Gaming and web 3 offer new opportunities for CGI artists, consumers, and hairstyles, but the subject of hair inclusivity is still a challenge to tackle in these virtual worlds. As the historical leader, it is our responsibility to offer limitless hair look opportunities on these platforms," says Anne Machet, L'Oréal Professionnel International Brand Manager.
"By reaffirming its presence on platforms such as Roblox, with its some 67 million daily users, the L'Oréal Professionnel brand is taking a considerable lead in understanding user habits and the new territories of expression for Generation Z and Alpha" declares Adrien Susini, President and co-founder of the agency OK C'EST COOL.
The new Odyssea collection is available now on Ready Player Me, Roblox and Zepeto.